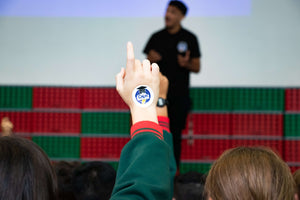 Composed
Ambitious
Leaders
Mentality
CALM YOUTH...Who are we?
CALM is a youth led non-for-profit organisation that seeks to empower children and young people through meaningful tailored engagement programs. CALM acknowledges that the conditions in which people grow, work, live and play influence health. CALM prides itself on equity, delivering motivational mentoring, social literacy and empowerment workshops to underrepresented schools located within LGA's across Victoria. CALM programs are informed by lived experience and take a relatable approach in its delivery.
Don't Panic, It's CALM!
#inspirationisourmotivation
Alexander Michailidis - Founder & C.E.O
On may 25th 2019 as a year 11 student Alexander had an idea for a youth run basketball program called "CALM Basketball" which had the aim of brining young ballers together to share experiences and push each other to success. It was 2 years later that Alexander came to the realisation that young people need relatable mentors and vowed to fulfil this need through the birth of CALM YOUTH. 
"Growing up in the heart of the Northern suburbs to a single mother had its challenges however, I am forever thankful for the support network around me, who's mentorship moulded me into the young man I am today."
Alexander is now 20 years old studying and working full-time with a mission to influence and inspire as many young people as possible. Alexander believes that all young people need a role model they can relate and he hopes to be that figure as a means of paying forward the guidance he was given. 
"The Youth of Today are the Leaders of Tomorrow" - Alexander Michailidis 
Instagram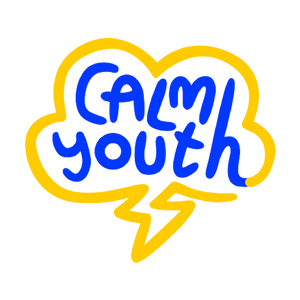 wHAT WE OFFER
On a mission to inspire and motivate the youth of today, one school at a time...
Learn More
Michael J. Fortune - Director, impact and facilitation
 Hailing from Beckley West Virginia, Michael has a story similar to that of a movie. Overcoming poverty, Michael has become a neighbourhood hero and an inspiration to many through his courage and resilience. From homeless to a professional basketball player, Michael has defied all odds. He has played professionally in New Zealand and Australia. In his eight years in Australia, Michael has not only continued a professional basketball career but has, run basketball academy's coached professionally but above all else Michael has become a mentor for many. Michael has the ability to light up a room with his magnetic aura and gifted charm. With the smile Michael possess you wouldn't think he has endured the trials and tribulations he has. Michael has found his purpose since moving to Australia which is to share his story to prove that there is always light at the end of the tunnel.
"Inspiration is my Motivation" - Michael J. Fortune
Instagram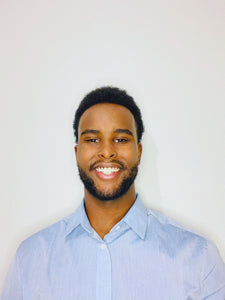 Khalid Muse - Director, strategy & programs
Khalidis a 19 year old Applied Public health student who is driven to empower the community.  Khalid's a system disruptor who works to amplify the voices of marginalized communities in policy and decision-making processes. As a public health advisor, Khalid has experience in youth engagement, food systems, grants, transformational partnerships, equity and inclusion in sport, mental health & social wellbeing, research, multicultural empowerment and educational facilitation. Khalid recognises the importance of youth empowerment and understands the impact gras-s root initiatives like CALM can have. Khalid is keen to champion sustainable change with the CALM team. 
Instagram